Inside Ghosted: Love Gone Missing with Shamiso & Oros
Local
Oros and Shamiso talk about keeping things kind behind the scenes on Ghosted.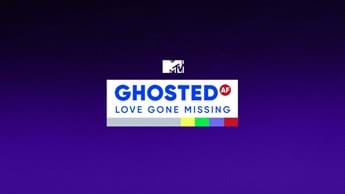 Truth? When we watch Ghosted AF, we're here for the drama!
If you or anyone you know has been dumped out of the blue by someone who has gone no-contact, you'll know the emotional storm of uncertainty, tears and anger that can follow. So, bring on those confrontations. We want to know what happened, and why they did it.
But as much as the series hosts Oros Mampofu and Shamiso Mosaka enjoy the detective game of finding out why somebody ghosted, they remind us that when they're dealing with people's emotions, they always remember the human. They took us behind the scenes to reveal how Ghosted AF treats both the Ghost and The Haunted with care...
Watch MTV now Watch Ghosted AF now
Inside Ghosted
How did you make sure that you didn't hurt the person who was ghosted even more?
Oros: From the production side there was always a sensitivity around the person who was ghosted and the "haunting" experience. Above that, we had a psychologist (clinical psychologist Tshemba Manzini) who was a guiding force for the cast and crew. We were always kept in line as to the truth and the realities that actually underlie everything, even before the screen.
Shamiso: You don't see it on the show. But there was always a therapist on the day or afterwards, where they had very long talks. He was available for you if you wanted to go back again. And our producers always emphasized compassion. I was even told, "Listen, I know you have a goofy personality and everything. But we need to also remember that this is not a joking matter. This is people's lives."
What did the therapist say that you found especially enlightening?
Shamiso: In one of the episodes, the female who had ghosted, was kind of mean to the guy. The said, "People who act like that sometimes have an issue with themselves. And that's why they want to present themselves as this person who is so desired and so hard to get. They just want to feel like people are after them." We also often spoke with him just about his conversations with those people to get a better understanding, because Oros and I get emotionally invested in the show. And sometimes it's very easy for us to judge someone. We were looking at her thinking, "How can you be like that?" It helps the thread of compassion that we try to do, instead of being like, "No, man, you're wrong!" We didn't bring people on the show to be judged, and I think sometimes, you as a person, you can make that mistake."
"We didn't bring people on the show to be judged, and I think sometimes, you as a person, you can make that mistake."
Oros: When we view people, we view them from the periphery, not reality. That can be motivated by an ignorant desire to want to hold on to who you are, and what you stand for, what you believe in, not realising that everybody is going through their own experiences, their challenges that are defined by their social constructs. Empathy is a big part of that. You have to move outside of your norms and take time to identify with other people's norms. The therapist, afterwards when we were relaxed, was always re-establishing that as a way that we should be encouraged to view things.
Is there a story that touched you? 
Oros: A lot of them have touched me because these are real human experiences. Someone is sitting there. And you can see them shaking in their boots and trying to face the person or trying to confront or being confronted. You can't help but connect with the fact that these are real emotions happening in front of your eyes. And it goes beyond just entertainment.
Shamiso: A lot of that is actually edited out, a lot of us having to come out and calm someone down again, and someone walking off because they're just so nervous. Someone saying, "What do I say? What do I say?" These people are shaken up. We had an episode where a guy ghosted the girl because he's a photographer and since COVID time he lost a lot of work. And that affected his mental health, his self-esteem. And he didn't feel like he could even be entertaining a relationship at the time. I think it's something that all South Africans can relate to. That was touching.
Watch Ghosted AF: Love Gone Missing S1, Mondays on MTV (DStv channel 130) at 21:30
MTV is available on DStv Premium, Compact Plus and Compact. To upgrade your existing package, click here. 
Back to News
}
Inside Ghosted: Love Gone Missing with Shamiso & Oros
Oros and Shamiso talk about keeping things kind behind the scenes on Ghosted.
card link
Making Ghosted AF: Love Gone Missing
Hosts Shamiso and Oros reveal how they get the story on Ghosted AF: Love Gone Missing
card link
MTV brings hit US reality show to Africa
MTV is giving hit US series Ghosted: Love Gone Missing a local makeover, hosted by Shamiso Mosaka and Oros Mampofu.
card link