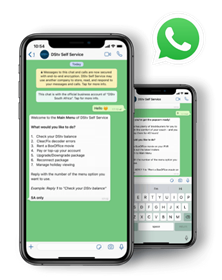 DStv WhatsApp
DStv Self Service is on WhatsApp
Save our number 060 060 3788. All you have to do to get started is to type "Hello".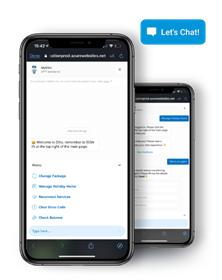 DStv Live Chat
Use Website Live Chat
Try our helpful live chat for assistance. Simply click the live chat icon in the bottom right-hand corner of the website.


This service is available Monday to Sunday, from 07:00 to 23:00 during the national lockdown.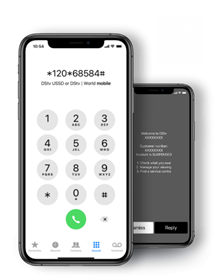 DStv USSD
Dial *120*68584# on your cellphone
Check what you owe, clear errors, view transactions and reconnect packages. Use the number registered on our system.